Write a Successful Profile Essay — Rely on Our Expert Help
It is not easy to find good profile essay topics as this kind of assignment is an uncommon one. So, this article was composed to provide you with all the info you need to get a good grade. But first, it is important to understand what a profile essay is and what it is not. In general, the aim of this piece of writing is to present a detailed description of the chosen place, event, phenomenon, person, or a group of people. The task is tricky as in addition to providing details and facts, the author needs to outline their personal perspective on the issue or subject under discussion. The text should be interesting and engaging. At the same time, the author has to live space for the audience to make their own conclusions about the subject. To gain a full understanding of what a profile essay is, the steps you need to take to write one, topics that will interest the audience the most, and the help you can get from an online writing service, keep reading the article.
What Is a Profile Essay?
A profile essay is one of the numerous types of academic writing that aims to describe some event, issue, person, phenomenon, etc. in detail. To some extent, a profile essay bears similarities with journalistic research, but the essay should contain brighter descriptions and be more exciting and appealing when it comes to the development of ideas and content. Moreover, if you are writing your profile essay, you are required to share your point of view on the discussed idea. It is also recommended to include your own experience when it comes to the discussion of the topic – what your personal connection to the chosen topic is. As such, a successful profile essay should be comprehensive and well developed. The information provided should be well balanced.

Keep in mind that it will take you a great amount of time and energy to cope with this task. So, to make your piece of writing convincing and informative, you need to collect the necessary information and conduct a comprehensive research.
I Need An Essay
Written For Me
Want to receive premium academic
papers?
Buy unique essays from the
best custom writing service!
Essential Steps to Write a Successful Profile Essay
When working on a profile essay, you will have a great chance to use and demonstrate your literary writing skills. Besides, it is a must that you study the topic in-depth and know sufficient background information that will lead to its proper understanding. The profile can focus on an event, issue, person, thing, or any other phenomenon. Take the following steps if you want to write an effective profile essay:
Get to know important information on the topic you need to write about. More so, find out all the peculiarities of the writing process. Profile essays

are not a common type of assignment

, and many students are not well-versed in their writing principles. However, by reading the samples you can get a general understanding of what such text should contain. Usually, profile-writing samples can be found in newspapers and magazines.
Pick a subject. When you wonder what issue to focus on, try to choose the one that is topical. You may focus on some famous person, some well-known event, some renowned place, etc. The subject may even be related to some historical event, place or person. The main aspect is that the topic should be significant.
Collect credible information. Some of the most recommended sources are those that provide first-hand information — it will guarantee the uniqueness of the facts you rely on.

You can also interview someone. This will allow you to get

quality data for your paper.
Compose an outline. Whatever the essay type is, you are strongly recommended to plan the writing process. So writing an outline would be a great idea. It will help you organize your thoughts and ideas, and

thus speed up and streamline the writing process

. Include all structural elements into the outline, namely introduction, body, and conclusion.
Introductory paragraph. This is the opening part that aims to catch the attention of the readers. So, your underlying task should be to provide some appealing and informative facts in the opening paragraph. Focus on the background information that your readers should know and emphasize the most critical issues that you want to communicate across. Finish the introduction with a thesis statement that conveys the central argument.
The main body. The number of the body paragraphs should correspond to the number of your main ideas. Outline each idea, message, or issue in a separate paragraph. You may consider the following aspects when writing the bulk of your text:
Appeal to senses. If you are discussing some person, mention as many details as possible. For example, focus on looks, height, facial expressions, name, age, etc. If you are describing a certain place, please focus on some destinations, architecture, weather, or climate conditions.
If you have been conducting an interview, discuss some specific questions that bear utmost significance.
Make sure that each body paragraph is devoted to a single idea mentioned in the thesis statement.
Discuss the chosen subject in great detail.
If needed, divide each body paragraph into subsections.
Write a conclusion that leaves a powerful impact on your audience. Reiterate the thesis statement and re-emphasize the main points. Do not provide any new facts.
Pay close attention to the style and tone of writing. Make sure the style corresponds to the chosen topic and the audience. The style should be academic, formal, or semi-formal. Besides, the active voice should be preferred and the narration should be done in the first person.
Edit and proofread the paper. A careful revision is an integral part of the entire process. Make sure

to correct any errors

. Ideally, the paper should be flawless in terms of grammar, spelling, punctuation, and sentence structure.
You might also be interested in How to Start an Essay about Myself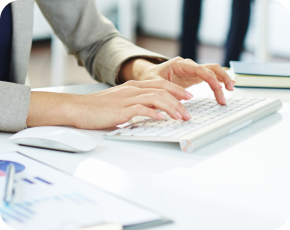 15% off
for
THE FIRST ORDER
You can get limited discount for your first order
Topics to Write a Successful Profile Essay
Provide a SWOT analysis of Ford Company.
Where is the boundary between rights and violations when it comes to Facebook profile privacy?
The profile of World War II.
Nursing professional profile.
Organizational profile.
Endorsements in professional sport.
Profile of Cameroon.
Provide a comprehensive analysis of Coop.ch and LeShop.ch customer profile.
Will avatars ever replace pictures and images in personal profiles?
A profile of an FBI worker.
A profile of Fiat Corporation.
A profile of a university professor of Math.
Tim Willis profile.
A profile of Monsanto.
The most memorable event

your father and you attended

.
Choose a profile of some big pharmaceutical corporation and discuss it.
Should social media profiles be used in the process of hiring workers?
Development of HPTLC and TLC profiles of fingerprints.
A profile of a match-making mother.
Discuss Rorschach's profile in Moore's Watchman.
Cybersecurity profiles of HOC.
Discuss and analyze the company profile of LRNA.
Company profile of Toyota.
Profile of Facebook Inc.
Profile of Apple Inc.
Profile of FedEx company.
A profile of a surgical technologist.
A profile of a belly dancer.
SWOT analysis of Wella company.
Profile analysis of a certain leadership position.
Acquisition approaches in developing user profiles.
How can information extracted from personal profiles be used in research?
Provide a gap analysis within the realm of global communications.
Write a profile of your grandfather.
Provide a detailed profile of the profession of your dream.
Our Features
300 words per page
instead of 280
VIP services
Affiliate program
Discount system
Free revisions
(on demand)
Only Original
writing
Contact Our Company to Get Top-Quality Writing Help
We perfectly realize that students face challenges with profile essay writing, as this type of task is not frequently assigned. We know how to help you. We can provide you with adequate support. Our custom writing company is a reputable agency that delivers premium-quality services to students of different academic levels. We know what a good profile essay looks like. So, do not hesitate and rely on our trustworthy service for help.
If for some reason you cannot manage your writing assignment, do not hesitate and rely on our custom writing service. Whether you lack time for submitting the order according to the deadline or lack sufficient knowledge or skills, we are here to help you out. The company operates 24/7, so you are welcome to place your order at any time. You are guaranteed to receive not only high-quality custom written content but also excellent proofreading, formatting, and editing services.
Our additional VIP services are aimed to ensure the best possible customer experience. For instance, if you choose the "Top Ten Writers" option, your task will be performed by one of the best experts in the required field of knowledge. When opting for VIP support, your order becomes number one in the list of all orders seen by our pool of writers. Thus, it will be immediately taken by an expert and handled with care. All your inquiries will be processed right away. Note that you can also choose the writing quality. It can be standard, premium, or supreme. You can see all these options in your order form. A detailed plagiarism report will be provided to you in PDF format in case you select this additional option. Also, you can extend the time allowed for a free revision from two to four days. This feature is extremely popular with those students whose instructors tend to change requirements and give assignments that complement the main ones. And last but not least, our team of editors can additionally proofread your work.
Don't hesitate to choose us as your writing partner!
6 Simple Steps to get perfectly written custom essay
Place
An Order
Payment
Transaction
Finding The
Best Writer
We Write
Plagiarism
Checking

We Send
Your Paper
Our Customers' Testimonials
Read our Successful Profile Essay Sample
Ernest Hemingway's House and Museum
Key West is one of the most southern cities in the United States. It is 90 miles far from Cuba and it is considered to be the largest island of South Florida. Ernest Hemingway's House and Museum is one of the main attractions of Key West. The famous writer lived here from 1931 to 1940 and created his well-known works "For Whom the Bell Tolls" and "The Snows of Kilimanjaro". After his death the house was turned into a museum. Every year in July, the festival devoted to the memory of Ernest Hemingway is held here. The house was built in 1851 by Asa Tift, a shipbuilder and an expert on rising of the sunken vessels. However, by 1928 it was completely abandoned and was locked up because of disputes about the inheritance. Soon the house fascinated Ernest Hemingway who returned from Europe and bought it for $ 8,000.
Hemingway's House has amazing size, but at the same time a quite simple interior. It is built and furnished in classic and simple style. In fact, Ernest Hemingway lived not in luxury, and his house, which did not change over the past decade, is more like a Spartan land. The manuscripts, household items and personal belongings of the writer are collected here. In Hemingway's cabinet, where he wrote the worlds' famous novels, you can see his portable Royal company typewriter, chair master cigars from Cuba and walnut desk of the 17th century from Spain. The floor and the walls are decorated with ceramic tiles depicting relict fish. In the living room there is a large walnut secretary of the 17th century, brought from Spain. During the heat the big arched windows in this room let in a fresh breeze into the house.
Ernest Hemingway is known for his immense love for cats, so the descendants of his favorite pets live and behave as they want, roaming around the house and garden, and even resting on Hemingway's bed. Till nowadays they are cared and cherished. Today, there are more than forty cats and dogs on the house territory. Almost all of them are the heirs of a six-toed cat named Snowball, which was given to the writer by a friend in 1935. Many of the cats in Hemingway's House and Museum are named after celebrities. Among them striped Gary Truman, white chest Audrey Hepburn, smoky Sophia Loren, red Pablo Picasso, as well as black and white Charlie Chaplin. The cats even have their own cemetery, which preserves the memory of each unusual inhabitant of the house. For many years, Hemingway's House and Museum led the battle with the state authorities that permit contain no more than four cats and only behind closed doors or in the cells. Only a few years ago, the authorities of the State of Florida recognized Hemingway's cats as a historical and national treasure.
Ernest Hemingway wrote about Key West: "This is the best place I have ever visited, flowers, tamarinds, guavas, coconut palms". During the whole life writer was fascinated by water and the ocean, which is reflected in his great work "The Old Man and the Sea". The proximity of the ocean, a romantic setting Key West formed and created such Ernest Hemingway, whom the whole world knows.
Ernest Hemingway's House and Museum is an extremely important place as it helps to learn more about one of the greatest writers of the 20th century. While visiting that place I had the unique opportunity to feel the atmosphere that surrounded, influenced and inspired Ernest Hemingway to write his bestsellers. During the visit a friend of mine asked me: "What does this trip mean to you?" My answer was simple: "It is a journey into Ernest Hemingway's life".